The smart lock solution for your business
Cloud-based access control, for any company type or size. Improve experience
With KS you can send a Mobile Key to anyone with a smartphone, so no need to hand over tags or even do a remote opening. Issuing and receiving access is much easier and more flexible.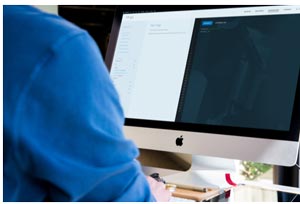 Scalable APIs
Integrate SALTO KS functionality into your existing app with Connect API or depending on your business needs build your own access control solution from scratch with Core API.
Maximise efficiency
No more managing mechanical keys. Simply grant access to individuals or groups for selected locks and time frames. See who goes where and when, and block users on the go.
Keys as a Service makes access control a smarter way to manage business access. No matter the size of your business. Enjoy flexibility, scalability, reliability, and the ability to manage access from anywhere, anytime.
Depending on your industry, company size and requirements, Keys as a Service offers three different solutions to best fit your business needs.
Out-of-the-box access control
SALTO KS is the solution for access control anywhere, any time. Flexible to fit the needs of any type of business.
KS functionality with your branding
With KS Custom your KS app comes with your own front-end. You can select functionalities from KS while preserving your brand.
Access control for your core needs
With our scalable API, not only preserve your brand but create your completely customized access control solution.
AFZ 57, 1000 SKOPJE, Macedonia
Click on the button to send us an email